Pressure Washing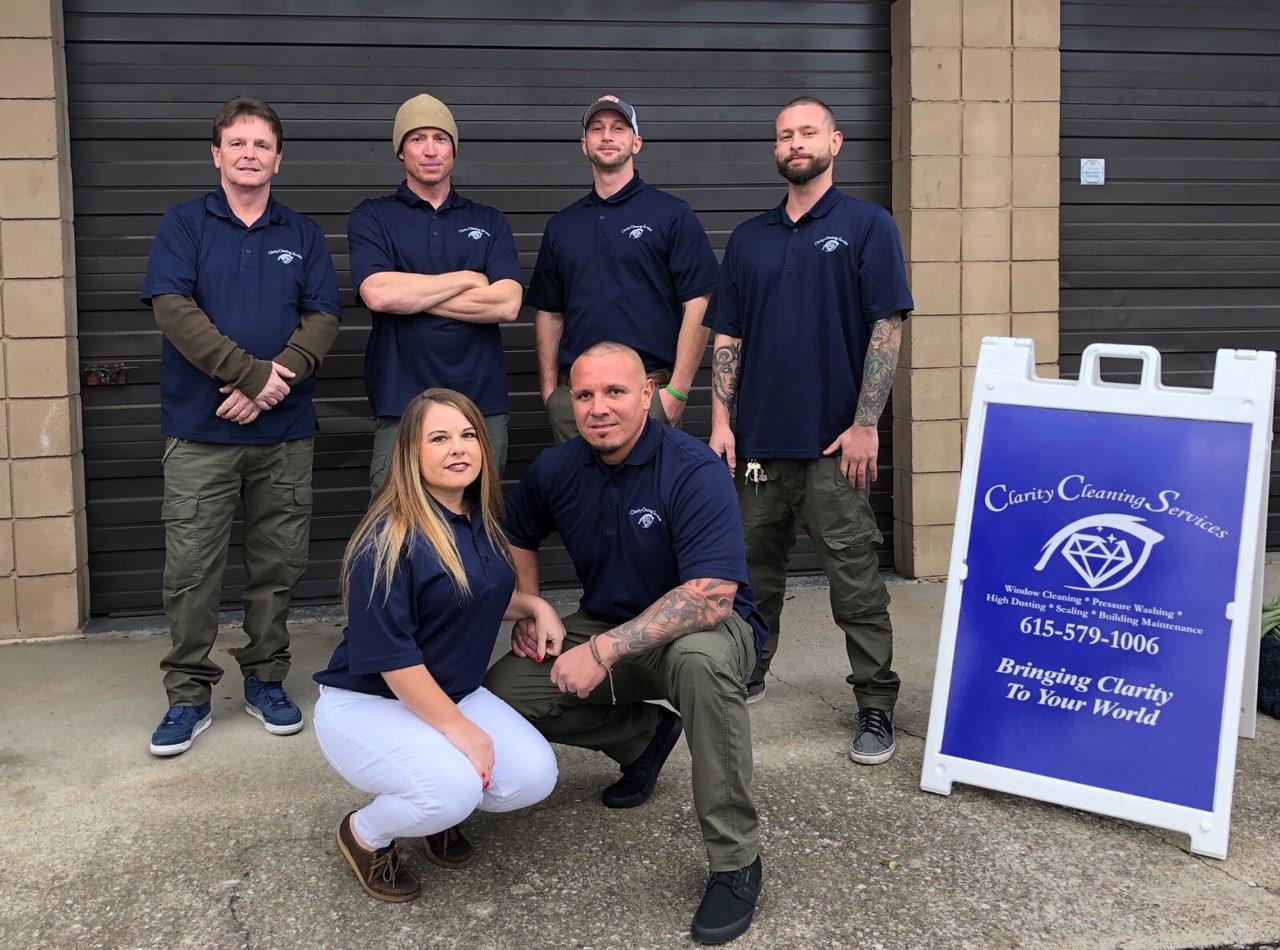 Pressure washing is one of the most affordable and simplest ways to increase your business or homes value and a good way to prevent cost, time, and trouble of future repairs. If you need professional, expert window cleaning or power washing services in Nashville, we're your best choice! Our team is fully licensed and insured and are well-trained in all modern safety techniques and advanced cleaning methods. We can clean just about any material – with no risk of damage!
Commercial Cleaning
While we specialize in window cleaning, we also offer commercial power washing services. We can clean storefronts, dumpster pads, parking lots, sidewalks, and just about everything else! We also offer concrete cleaning and restoration services to commercial clients. Using powerful pressure washing tools and advanced cleaning compounds, we can clean even the most stained, soiled concrete – making it look totally brand-new!
Residential Cleaning
House washing is the best way to restore the curb appeal of your home, and get rid of years of dirt, debris, algae stains, or even mold. Regular house washing helps prevent stains from damaging your paint or siding, and helps you keep your home looking clean and gorgeous!
Using our specialized equipment and detergents, we can clean most materials such as brick and stucco. We'll remove dirt and grime and leave your home looking brand-new. So don't risk allowing dirt and grime buildup to damage your home's paint or siding. Let Clarity Cleaning restore the value of your most valuable investment, your home!